It's Sunday Funday, and I thought I'd share this fun and simple furniture bed assembly job that was part of a larger in-house moving job in Newton, Massachusetts.
This job was with a repeat customer with a baby and a little boy who is quickly growing – hence the need for speed now.
We helped move and assemble a good old-fashioned queen bed steel frame, a new simple Avocado bed, the baby's crib, and a few other items, but they clearly aren't as cool as the beauty in the first pictures above. And I'm not even a big sports car guy! LOL
One tip for customers to help you save money is to plan for multiple things to get done at once. This customer initially reached out a month or two ago, but we decided to hold off on doing one item so that we could punch everything out at once. Like most Boston moving companies, AdamHelper also has a travel fee – albeit less expensive than most other moving companies, only about $50-100 for the local greater Boston area. Still, each separate visit will add up instead of simply coming once and doing it all together.

Do we make less money by sharing this tip with customers – yes. But we'd rather have a satisfied customer who continues to rely on us for all their moving and furniture assembly needs than a one-off customer. And, of course, this isn't to say anyone who wants to get it done asap is a one-off customer since we also have plenty of repeat customers who don't care about the additional fees and usually rely on us and our ability to squeeze them in our schedule within 72hrs or less.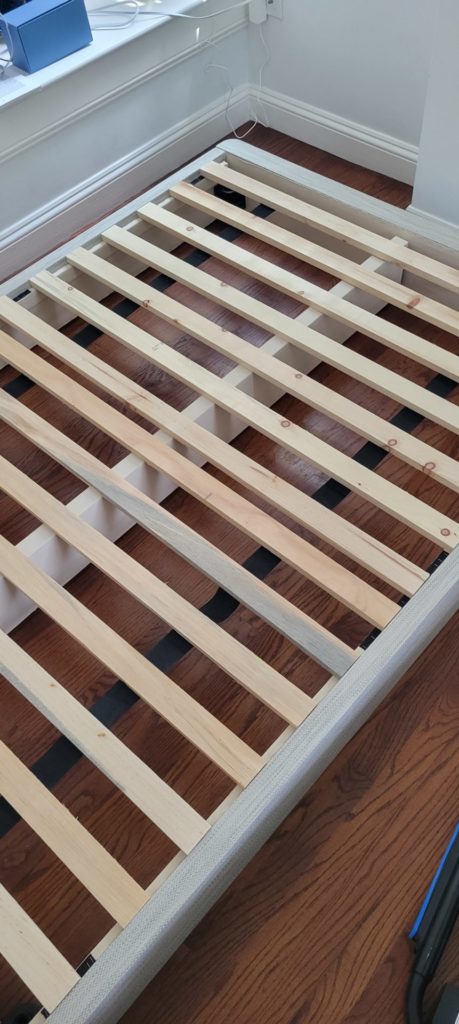 But enough from me – hopefully, everyone is enjoying the weekend and getting ready for a much-needed nice week with sunshine, warmer temperatures, and seemingly a break from all this rain!!