Moving Permits for Some Towns and Cities in the Greater Boston Region of Massachusetts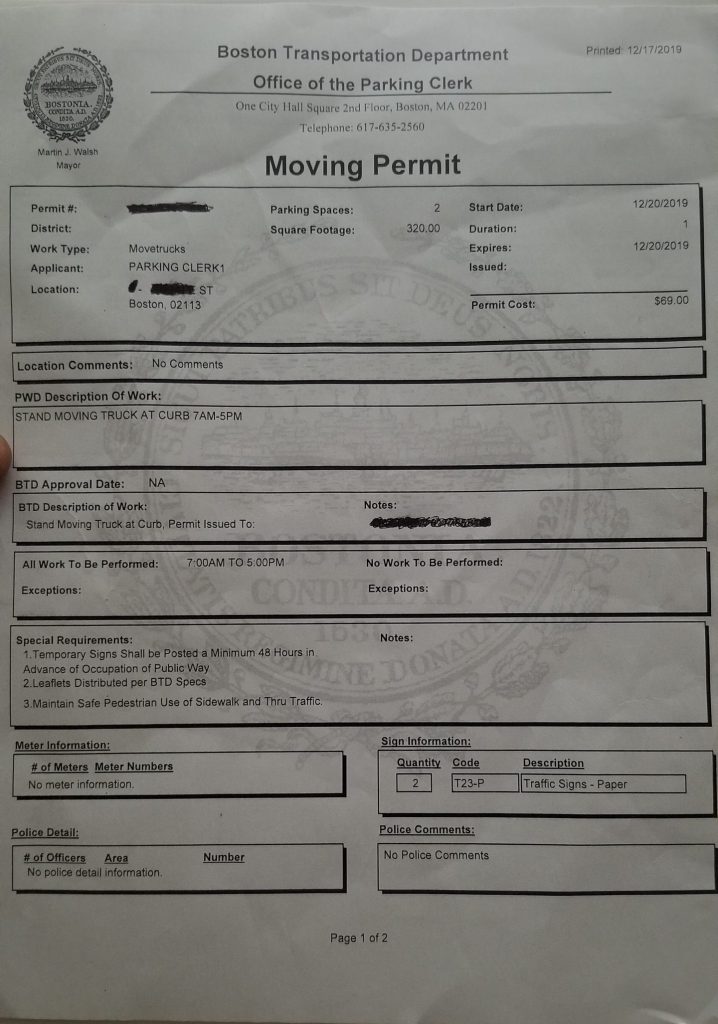 Are you moving into a new office, apartment or house here in the Greater Boston area? If so, you should consider getting a parking permit for the moving truck that will be transporting your belongings. Parking in Boston can be nearly impossible so having a moving permit can end up saving you hundreds of dollars on your moving day.

Of course, you don't need a moving permit in all parts of the state. But for example, a move in Beacon Hill or the North End should definitely consider having a parking permit compared to Arlington or Winchester. Parking a cargo van or moving truck can be much more challenging than a car or SUV which is hard enough in the city, so depending on the day of the week and your exact location should help you decide if a parking permit is needed.

So, do you need to get a parking permit for your moving truck?
If you want to help your movers help you, you should get a parking permit if you are in the city. Parking permits for your moving truck will also help protect you from getting a ticket for illegally parking in a permit-only street or for extending the meter time. Some towns also offer moving truck parking permits but often times the suburbs aren't as congested and busy as the city so they generally aren't necessary. But again, if you are hoping to have the moving truck right outside of your building or house, and if you are in Cambridge or anywhere in the Boston area, you should consider getting a moving truck parking permit.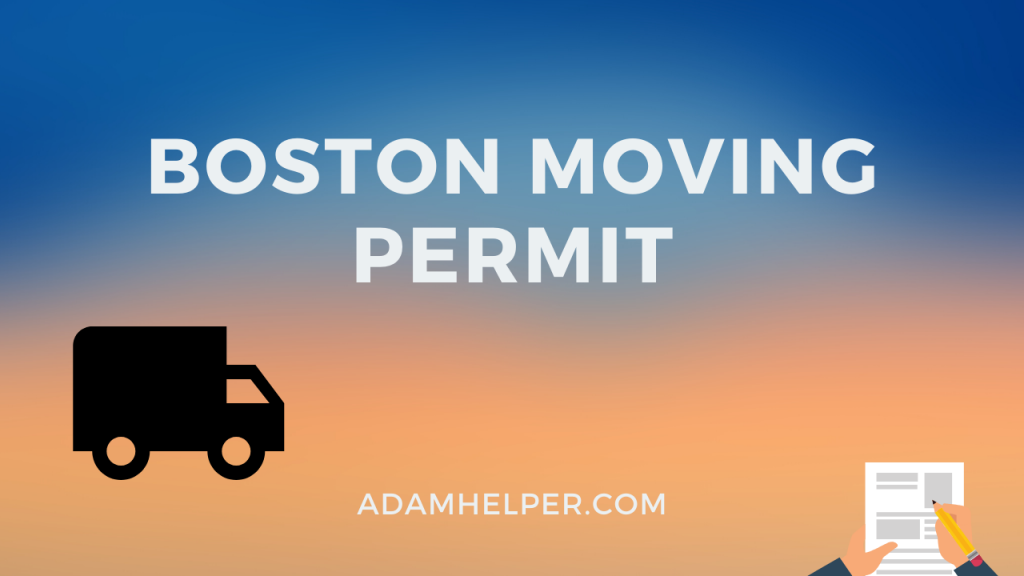 Parking permits pretty much range from $20 to $110 for reserved parking at two-meters all day. If you have a move with a bunch of items that will require at least a dozen trips back and forth between the moving truck and house, then you absolutely want to be close as possible to the house. The extra distance that movers will need to travel, especially with heavier items, can add up to much more than the cost of a moving truck parking permit. So while it might not seem necessary, oftentimes, it simply makes the most sense. But if you have a driveway, or if parking outside your building doesn't seem like it'll be an issue then maybe the permit isn't needed.

Some Massachusetts Towns and Cities That Have Moving Truck Parking Permits include;
Boston
https://www.boston.gov/reserve-parking-spot-your-moving-truck
Brookline
https://www.brooklinema.gov/1293/Moving-Permits

Cambridge
https://www.cambridgema.gov/traffic/Permits/movingvans
Somerville
https://www.somervillema.gov/sites/default/files/moving-van-parking-permit-information.pdf
Other towns and cities not included on this list will have more information on your local town website. But generally, outside of these cities, you probably won't need it. Just be considerate of your town, the day and time of the week, and if there are any events being held on your street.

So hopefully you found this helpful. Feel free to subscribe to the AdamHelper Newsletter for new posts every month! And of course, let's connect on FaceBook and Instagram.