How to get Furniture Assembly Help
Furniture plays a critical role in our lives, whether at home or in a business setting. From working on a desk and sleeping in bed to relaxing on a couch, we spend a lot of our time using furniture daily. Chances are, you or someone you know has gone through the tedious process of assembling furniture. While there are countless benefits to having great furniture pieces, the assembly process can be daunting and time-consuming. Fortunately, many furniture assembly services can help. In this post, we'll explore the importance of furniture assembly help, five reasons why you should consider seeking assistance, and how to get it.
Time-Saving
Assembling furniture can take up a lot of time, especially if you're unsure of what to do. Furniture assembly professionals can save you that precious time as they have the expertise to quickly and efficiently assemble your furniture. They know how to handle different types of furniture parts, instructions, and tools, ensuring that your furniture is assembled correctly.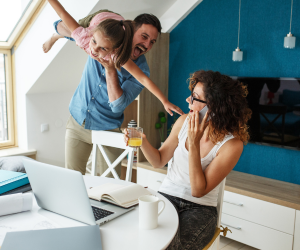 Reducing Stress
Working on a project that requires patience, time, and attention to detail can be stressful, especially if you have never done it before. Assembling furniture can be even more stressful, as you may not have the tools or knowledge required. Seeking professional help reduces that stress as they will handle all the details, making sure the assembly process is smooth from start to finish.
Avoiding Mistakes
You may think that assembling furniture yourself is a great way to save money, but mistakes can cost you even more in the long run. One of the benefits of working with a professional is that they have the training and expertise to avoid costly mistakes. They know how to follow complex instructions and assemble different furniture pieces, ensuring they work as intended.
Assurance of Safety
Even though you may have assembled furniture before, ensuring it is safe to use is still essential. Furniture assembly professionals have the tools and knowledge needed to assemble your furniture correctly, ensuring it is sturdy and safe for use. With their expertise, you can sit, work, or relax on your furniture with peace of mind.
Cost-Saving
Hiring a furniture assembly service may seem like an additional expense, but it can save you money in the long run. Assembling furniture without the appropriate tools and knowledge can lead to costly mistakes that may require additional repairs or replacements. With furniture assembly help, your furniture will be assembled correctly, ensuring it lasts longer and requires little to no repairs.
How to Get Furniture Assembly Help
Getting furniture assembly help is easy. Simply search for trustworthy furniture assembly professionals online, read reviews, and compare costs. You can search on Google or use apps and websites such as Nextdoor or Taskrabbit. Once you find a service that fits your needs and budget, contact them and explain what you need. They will happily provide you with a quote and schedule an appointment. On the scheduled day, they will arrive with the necessary tools to assemble your furniture quickly and efficiently.
Work with Us
In summary, furniture assembly help is essential for anyone looking to enjoy the benefits of having great furniture without the stress, time, and cost of assembling it themselves. Professional furniture assemblers have the skills, knowledge, and expertise to get the job done correctly, efficiently, and safely. Don't let the intimidating assembly process stop you from enjoying the benefits of owning great furniture. Seek professional help today, and watch as your furniture is assembled flawlessly.
We'd love to help with your furniture assembly and delivery needs if you are in Massachusetts, within the Boston area. Just shoot us a text 617-982-2744 or email us Help@AdamHelper.com. You can also check out more handyman and moving or furniture assembly tips and tricks on our blog.