Tried, Tested, and Proven Hassle-Free Boston to New York Movers
The 2023 housing market is still hot, but that isn't slowing people down from moving to major cities like Boston and New York. Trust us, we're staying busy in the city so people are still on the move!
This brings us to why long-distance moving has to be one of the most nerve-racking and demanding activities. Yet, most of us will have to face it at some point in our lives; or have already dealt with it. Moving Boston to New York is, no doubt, anything but a short distance. We could think of many reasons why people relocate to new cities such as these, and the top of the list includes:
Job transfer
Pursuing new career opportunities
Relocating to live close to, or live with, a romantic partner
Get a fresh start in a new place
Whatever the reason, you will need professional Boston to New York movers to save you the hassle of disassembly and reassembly, tracking your stuff, and loading and unloading among other things.
Trust the Professionals to Deliver a Smooth Boston to New York Movers Transition
AdamHelper offers comprehensive relocation services catering to small businesses and apartment and bedroom moves for business owners, professionals, and students. We serve the general Boston area. So, if you are moving from Newbury Street or the Back Bay to Manhattan or any other region of New York City, we've got your back.
Moving on short notice? No problem, we offer next-day and same-day moves and deliveries hundreds of miles to new cities. Our team of professional movers are experienced and trained to uphold the highest standards of ethics while maintaining a positive attitude. We provide a unique moving experience and seamless transition into your new town or city.
No need to worry about the safety of your items. All our moving vans or Uhaul truck rentals are clean and well-padded to cushion against the bump in the roads that we might come across… which is inevitable in Boston and New York. We also provide boxes and bubble wrapping at your request, to safely and neatly pack items. Plus, we have general liability insurance to help cover any potential accidents that might arise.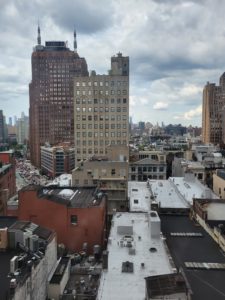 What Should You Expect After Moving Boston to New York?
If you are moving from Boston to New York City, one thing we do know for sure is that the lifestyles in both cities are quite similar save for some subtle nuances. For starters, the cost of living in both cities is higher than the national average with New York City slightly pulling ahead of Boston by a couple of percentage points.
Most importantly, if you are a local sports fan moving from Boston to New York, please don't hide your love for the Boston Red Sox, Celtics, Bruins, or the New England Patriots. And if you're a New York fan, I give it a few years before you come over and leave the dark side for good. 😁
The traffic situation in both cities is comparable regarding the proportion of aggressive drivers and the maneuverability of streets lol. However, New York City is known to have a bit heavier traffic and congestion incidents. Getting stuck in NYC traffic and transporting your stuff in a big truck is not something to look forward to on your first day as a New York City resident. Do you know what we would do, though? We'd be more than glad to give you an effortless move from Boston to New York or anywhere else on the East Coast.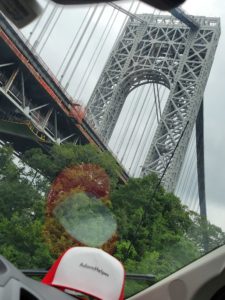 Contact us here to book us for your out-of-state move. Hear what other customers are saying about our services here. And while we can help with smaller house moves in and out of state, we recommend Gentle Giant Moving Company for larger house moves out of state. Check them out here; otherwise, we look forward to working with you!