AdamHelper Customer Reviews
Google Business Reviews
[reviews_rating]
Have You Worked With AdamHelper?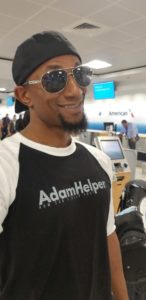 Whether we helped you take your things to Logan Airport, moved you from the North End to Vermont, or did yard work, painting, furniture delivery & assembly, or anything else, your support is much appreciated. Thank you for allowing us the opportunity to help you!
Customer Review Form
[reviews_rating_link write_review_link]Leave Your Review on Google[/reviews_rating_link]
AdamHelper helped me move my apartment up two floors, including dis/reassembling and some packing. I was impressed by Adam's professionalism, communication, and effectiveness -- he and his helper got the job done well and quickly, while making sure everything was exactly where I wanted it. Would recommend!
Adam is a best case scenario. His background in moving sensitive items shone through as he moved my delicate but heavy electric organ through a narrow door and down steep stairs. He was On time, communicative, extremely polite, strong and capable. He has access to talented individuals in case the job requires extra hands. In my case, he brought someone along to help who was just as efficient as he was. Thank you, Adam!
Adam helped me have an extremely efficient and streamlined moving experience. He showed up exactly when he said he would, and helped me move all my things effectively with his strategic planning and organizing. I highly recommend and plan to use him for any future moves in the area.
"Adam removed a huge shrub in my backyard today and he was great! Not only was the service excellent (he even picked up some weeds I had taken out earlier), he was super communicative, efficient, respectful, and very pleasant to work with! He is a jack of all trades! "
"Adam did a substantial clean up of my condo association's yard - weeding, leaf blowing, trimming. He was personable, communicative, and quick to respond in terms of scheduling. He brought his own tools, determined what we needed done when he arrived, and quickly got to work. He repeatedly checked in to make sure that he was doing what was needed. His work was excellent and exactly what we were looking for. We will happily use him again. Thanks, Adam!"
"Adam and his helper were great! They helped me out with getting my car from being snowed in and I would without a doubt hire them again."
Latest Taskrabbit Reviews
Taskrabbit is one platform where you can find AdamHelper. Along with booking him through Taskrabbit, you can also view hundreds of reviews left by his satisfied customers.